To become a Guild Merchant you need to speak with Nobleman Oerting and apply for it.
(If your Merchant Application finishes, because it finish every time you will not do any sell/buy action as marchant for 30 min, you can apply again in any Speciality Merchant)
In each guild, amount of Guild Merchant are limited. Limit depends on the guild development.
After application you take 5k from guild money and get Camel Beast and Speciality Shop Distribution, which are stored in your quest backpack.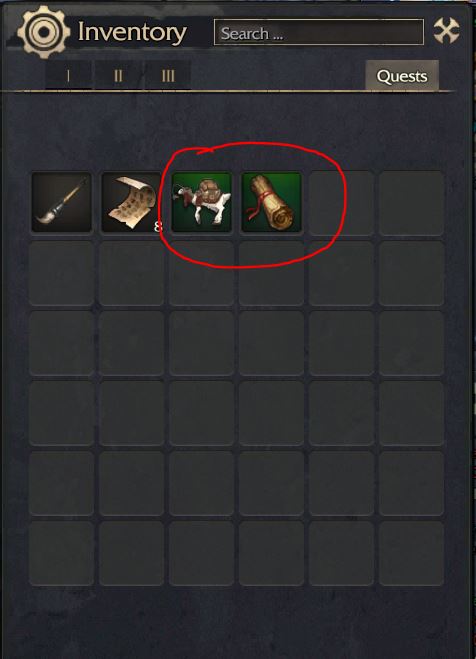 Next you need to return to the world and go to any Speciality Merchant, which are shown on the maps by this icone
To be able to trade you need to be sitting on Camel Beast, to do so, open your quest backpack and click on it.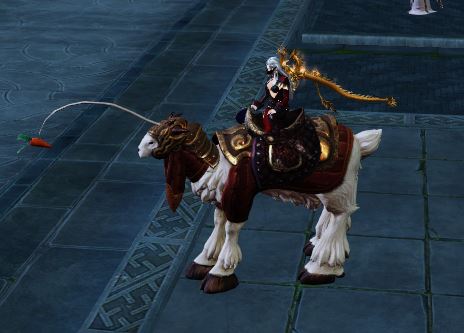 When you are mounting Camel Beast your skill panel change to
Here is shown your HP and MP, on 1 you can use carrot, which willmake your Camel Beast run faster. On right site you also can see what contains you Merchant Backpack and open Speciality Shop Distribution.
To get off Camel Beast you can click this red arrow, but remember to sell everythig from your Merchant Backpack.
Now you can trade. Trade with any Speciality Merchant.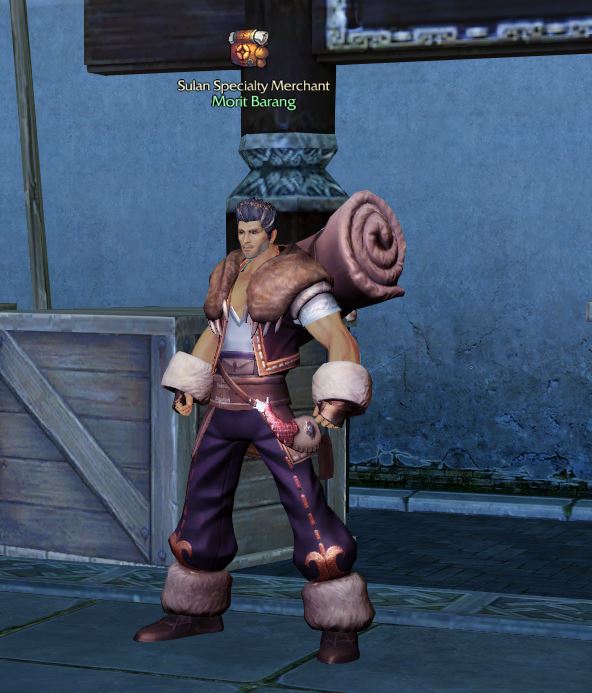 On the low right corner you see how much money you have (in the begining you have 5k). Buy thing to spend the biggest amount of it that you can.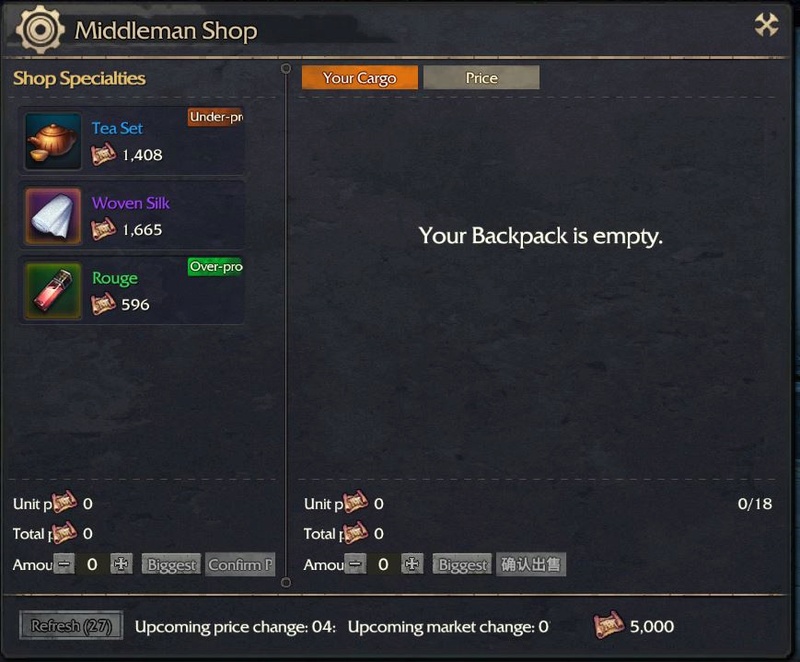 Now you need to go to some other Guild Merchant to sell what you have and buy another things, and so on so on, till you will have more than 18k. You can look for other Speciality Merchant on maps or use Speciality Shop Distribution, which contains list of every Speciality Merchant.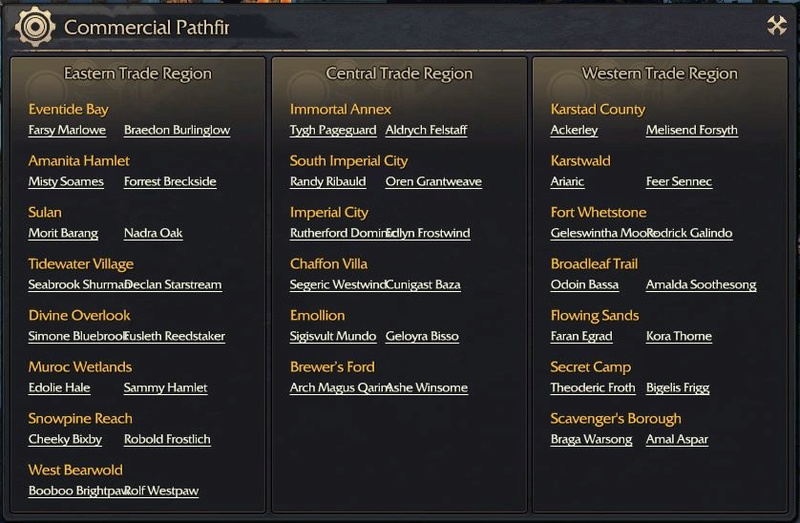 After getting 18k or more, by selling everything you have, you can get off camel beast and return to Nobleman Oerting in Build Base and complete the quest.
Every day, after completing this quest for first time you will get 60 Fealty, every next quest completing will provide you 40 Fealty.